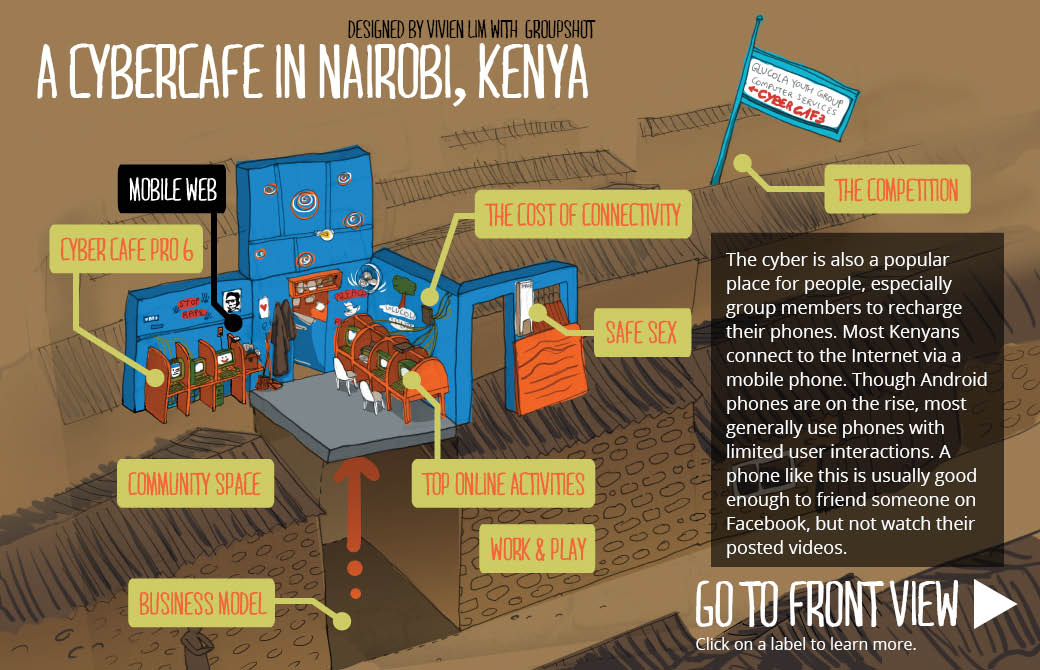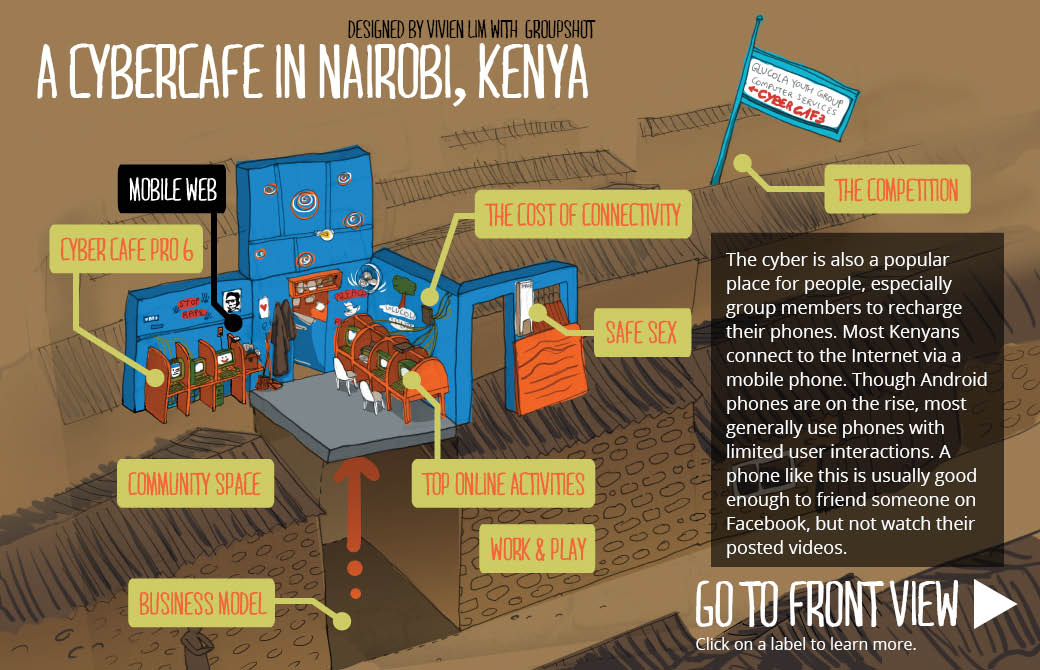 Inside a Cyber
Despite the prominence of mobile phones in Nairobi, cyber cafes remain an important space. The "Inside a Cyber" research project tells the story of how most people access the internet in slums.
The project provided a number of ideas for new products and services, and informed other projects on data and service design in Kenya. The interactive illustration of the cyber makes research accessible to a broader audience.
A cyber, short for cybercafe, is a pay per use internet cafe without the coffee. They are ubiquitous in Nairobi and provide large monitors, printers, more advanced apps, and unlimited bandwidth for videos. They compliment mobile phones.
Groupshot designed the concept and provided the research, while a student intern, Vivien Lim, helped create the illustration.